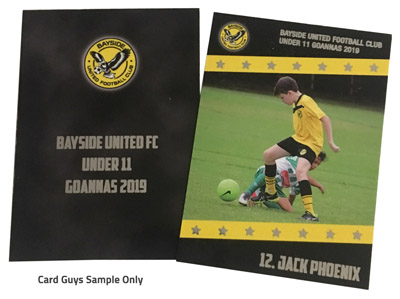 Looking for something super special for your favourite football player or team?
Why not a personalised foil football player card? Just like a normal player card but even more rare!
If you have ever opened a packet of football trading cards, you know there is usually a silver or gold foil one in the packet that is the 'rare' one. The one to get!
Well what if your custom made trading cards had that special touch of silver or gold foil lettering and border in a special one off design? It is now possible thanks to The Card Guys.
Foil orders are available by request, please contact us for price and availability.