Our Individual card sets are hugely popular all year round with the junior (or senior) sporting legend in your family. They make a great birthday gift idea or end of season memento as a reward for a single player.
We offer 3, 6 and 9 card sets of the same design for each person. The rear of the card can be left blank, add a club logo or provide custom information for all of the cards, it is up to you.
We know from experience how much kids love seeing themselves on a trading card and a gift like this will blow their little minds!
Pricing varies based on the number of cards and the option selected for the rear of the card.
To get a price on a set of cards for your little or big legend, try our Individual Set Quote Calculator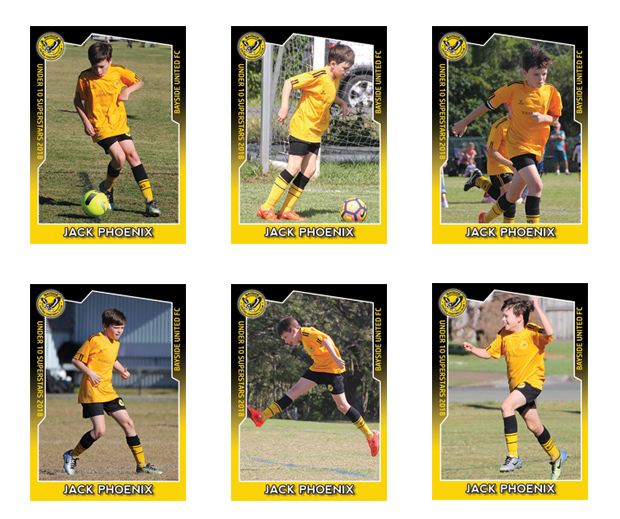 * Design shown is an example only. Any of our designs can be used.