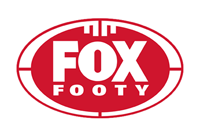 In early 2019, we were asked to design and print a set of 20 custom made trading cards for Fox Footy, providers of AFL coverage on Fox Sports in Australia. The cards were used in a television commercial promoting the commentary team as part of the build up to the 2019 season with the hashtag #DOFOOTY.

"It was certainly a huge surprize to receive a phone call from Fox Footy, requesting some cards to be made. It's not every day, you get to make cards for Eddie McGuire, Neroli Meadows, Gerard and Robbo from AFL360, the Bounce crew and the rest of the commentary team." said Martin Phoenix, Card Guys owner.

Thank you to the team at Fox Footy for permission to show the video.