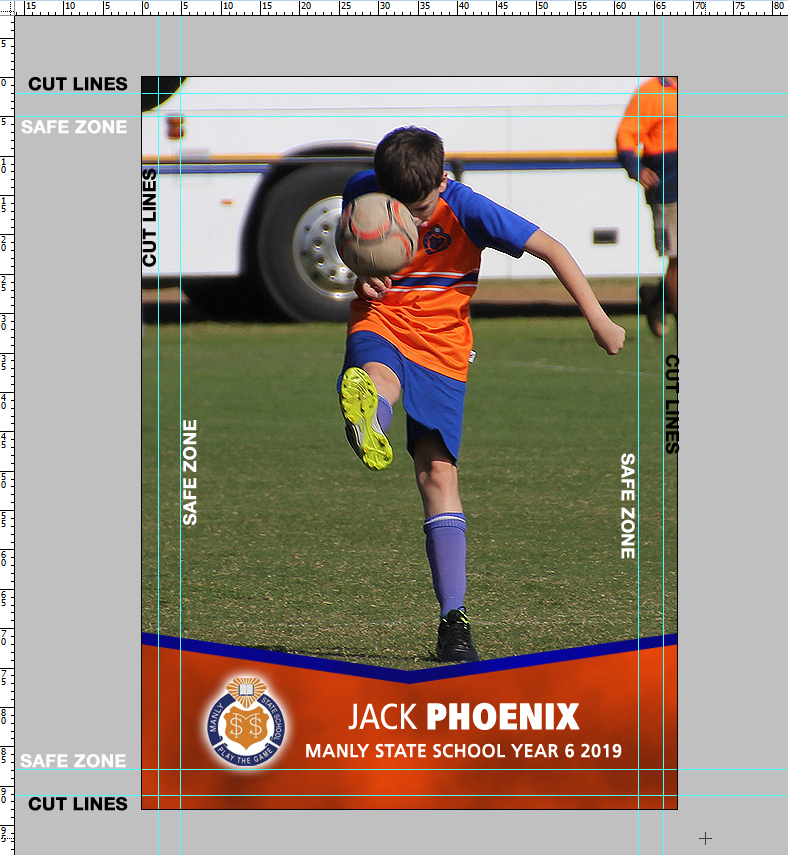 Do you have a few design skills and know your way around Photoshop or Illustrator?
Do you have the skills to design cards yourself but need someone to print them for you?
We can help you with your trading card printing requirements.
The more you print, the cheaper each card becomes. Prices range from $1.80 per card, to 40c per card. See below for a price breakdown by quantity.
Artwork
* Please supply artwork in PDF format with the front and rear of each card in the one PDF file.
* Artwork to be 68mm x 93mm at 200 dpi or greater.
* Please allow a 2mm bleed which when cut, is removed from the card.
* Finished cards will be 64mm by 89mm.
* Gloss finish with square corners our default option but Matt finish and rounded corners available on request.


Recommendations
* Allow a 3mm gutter inside your crop line and keep critical information inside of this area.
* For best results, fill your image or artwork to the edge of the design.


For more information on the ordering process, please contact us before completing your artwork..
* Please note - Pricing does not include delivery or packing options.
Pricing
Pricing below is for supplied artwork, for non foil cards. For foil pricing please contact us to discuss your requirements.
| Qty Range | Price per Card |
| --- | --- |
| 10 to 30 cards | $1.80 each |
| 31 to 60 cards | $1.50 each |
| 60 to 100 cards | $1.20 each |
| 101 to 200 cards | $1.00 each |
| 201 to 500 cards | 90c each |
| 500 to 1000 cards | 80c each |
| 1001 to 2000 cards | 70c each |
| 2001 to 3000 cards | 60c each |
| 3001 to 4000 cards | 50c each |
| 4001+ cards | 40c each |